Power over brains! Super-charged Galaxy S23 to run circles around Pixel 7; Tensor 2 left in the dust
I've already written my fair share of stories about Google's Tensor chip, made in partnership with Samsung…
In summary of previous summaries, it's pretty clear that Google resorts to making Tensor chips together with Samsung because it's more cost-effective than buying from Qualcomm but also because this gives Sundar Pichai & Co more control over what the final SoC would be able to do (best).In Google's case, the focal points of the Tensor are AI and Machine Learning – parts of the SoC that enable super-smart features like dictation, real-time translation, the Google Assistant (and all the amazing assistance it provides), and even the handy Magic Eraser trick that lets Pixel users erase strangers from their photos.
The thing is that with such a strong focus on making the most out of the low-cost Samsung-assisted Tensor chips, the guys from Mountain View had to give up other things like sheer processing power and the newly-discovered efficiency that Qualcomm's processors bring to the table.
The "bad news"? If you're choosing between the cheaper Pixel 7 and the upcoming (pricier) Galaxy S23, the new Snapdragon 8 Gen 2 chipset isn't going to make your choice any easier!
The good news? The Snapdragon 8 Gen 2 will provide Samsung (and not only) flagship phones with a really solid selling point over the Tensor G2, as this chip now seems to make phones like the Pixel 7 and Pixel 7 Pro look… mid-range!
Power over brains or brains over power?
Older Samsung phones already faster than Pixel 7; Snapdragon 8 Gen 2-powered Galaxy S23 could make Google's flagship look like an actual mid-range phone
Google's already falling behind Samsung in the processing power…
If we compare the current Samsung flagship, the Galaxy S22 to the Pixel 7, we'd see that the two aren't far apart when it comes to CPU benchmarks (Geekbench 5):
Galaxy S22 scores roughly 1,150 points in single-core (simple tasks) and 3,300 points in multi-core performance (more demanding tasks)
Pixel 7 scores approximately 1,050 single-core and 3,250 multi-core points
To Google's credit, the Tensor G2 powering the Pixel 7 flies past Qualcomm's Snapdragon 8 Gen 1 when it comes to GPU strength. The most demanding 3D Mark Extreme tests tell us that the Pixel 7 (1,850 points) leads the Galaxy S22 (1,600 points) by about 15%.
So, yes – Samsung's older flagship phone still trumps the Pixel 7 series when it comes to raw CPU performance but really, by not that much…
Where things start looking worse for Google's flagship phone is when we compare the Pixel 7 to the Galaxy Z Fold 4, which features the much improved Snapdragon 8+ Gen 1 SoC:
The Snapdragon 8+ Gen 1-powered Galaxy Z Flip 4 scores nearly 4,000 points in single-core tests and about 1,300 in multi-core
This means Qualcomm's mid-cycle SoC refresh scores nearly 19% higher than the Pixel 7 and the Tensor G2 in both single-core and multi-core CPU tasks, which isn't a negligible lead
Flagship or mid-range? Snapdragon 8 Gen 2 could change the way we look at Pixel 7 and Tensor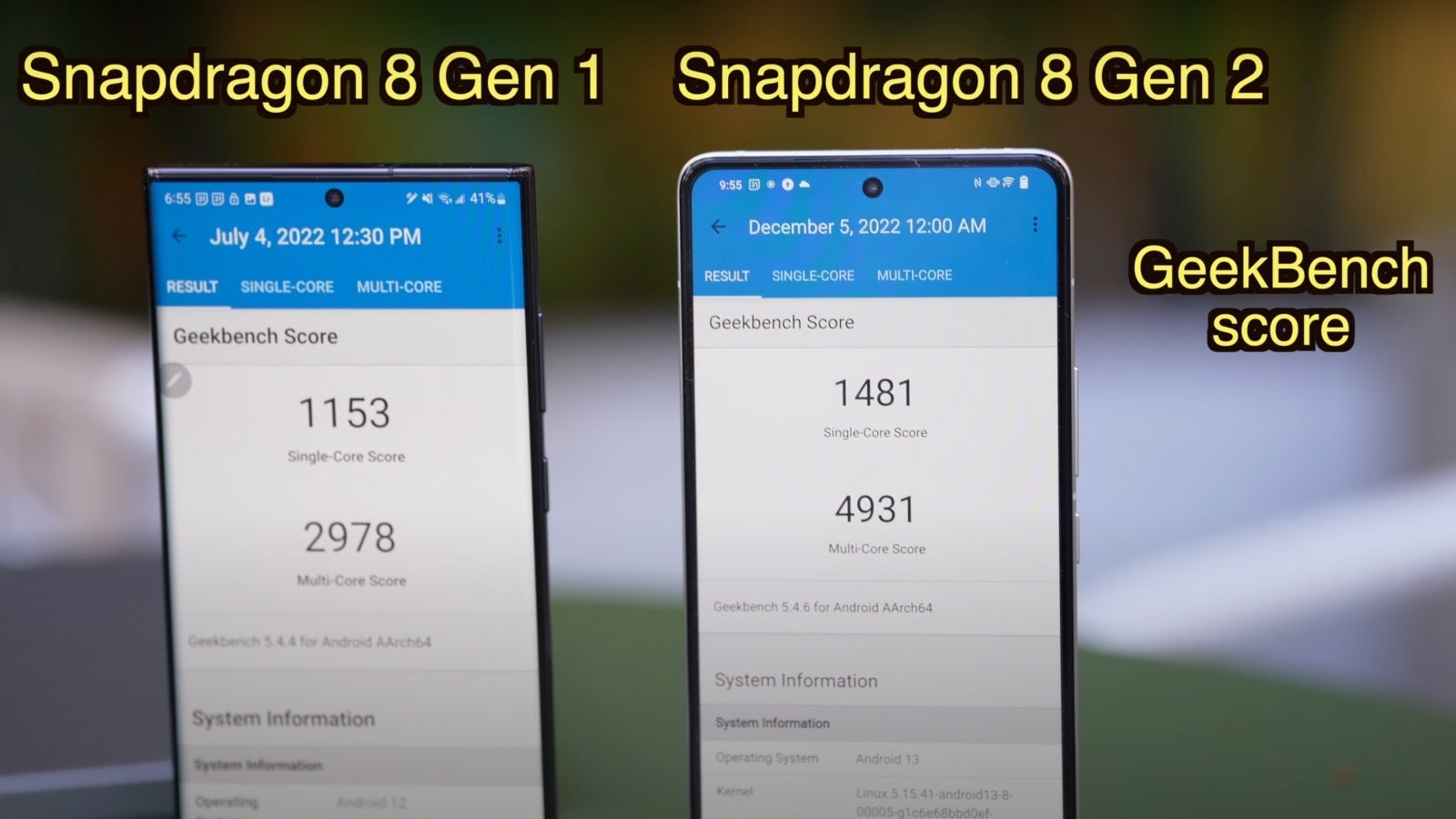 Snapdragon 8 Gen 2 benchmarks leave no chance to Google's Pixel 7 – image courtesy of Ben Sin.
However, where it gets somewhat ugly for Google and the Pixel 7 (of course, processor-wise) is when you look at the new Snapdragon 8 Gen 2, which runs all over the Tensor G2 and the rest of the competition (apart from Apple's A16 Bionic).
Unlike a week ago, we now have very real benchmark results from the Snapdragon 8 Gen 2, thanks to the Vivo-made iQOO 11 flagships, which became the first internationally-available Android phones with the new-gen Qualcomm SoC!
The Snapdragon 8 Gen 2 powering the iQOO 11 and expected to feature in all Galaxy S23 models worldwide scores a whopping 1,500 single-core points in CPU performance and nearly 5,000 in multi-core!
Again, the Pixel 7 and Tensor G2 reach a 1,050 single-core score and 3,250 multi-core, which means the iQOO 11 and Snapdragon 8 Gen 2 blast through Google's flagship, overtaking it by 42% in single-core tasks and 53% in multi-core – a difference we usually only observe when comparing flagship versus mid-range phones (2020, 2021 and even 2022).
It's important to note that the Galaxy S23 series is expected to feature an overclocked version of the Snapdragon 8 Gen 2 (for now, not rumored to be coming to other 2023 Android flagships). This means that (technically) the Galaxy S23 could easily top the iQOO 11's performance and thus leave the Pixel 7 and Tensor G2 farther behind!
Snapdragon 8 Gen 2 also brings faster storage than the Pixel 7


Antutu scores (testing CPU, GPU, RAM) for the Snapdragon 8 Gen 2 also leave the Tensor G2 in the dust:
iQOO 11 scores roughly 1,273,000 in Antutu
Pixel 7 scores roughly 813,000, or 34% lower
As indicated by the Antutu scores, the new Snapdragon 8 Gen 2 will also come with faster RAM than its predecessors and, respectively, the Tensor G2. That's because, unlike older phones, the new Qualcomm chip will now boot UFS 4.0 storage, which brings a noticeable jump in read/write speeds over the older UFS 3.1, found in the Pixel 7 and all other Android phones on the market up until now.
Without getting into the nitty gritty (which even I get lost in), the UFS 4.0 RAM in the S23 is supposed to consume 46% less power than UFS 3.1 while offering 2x performance, which sounds very promising, and plays an important part in the benchmarks scores of the Snapdragon 8 Gen 2.
Pixel 7 falls behind Galaxy S23 in software updates which can affect long-term performance; the "default" Android flagship might not be that "default" after all…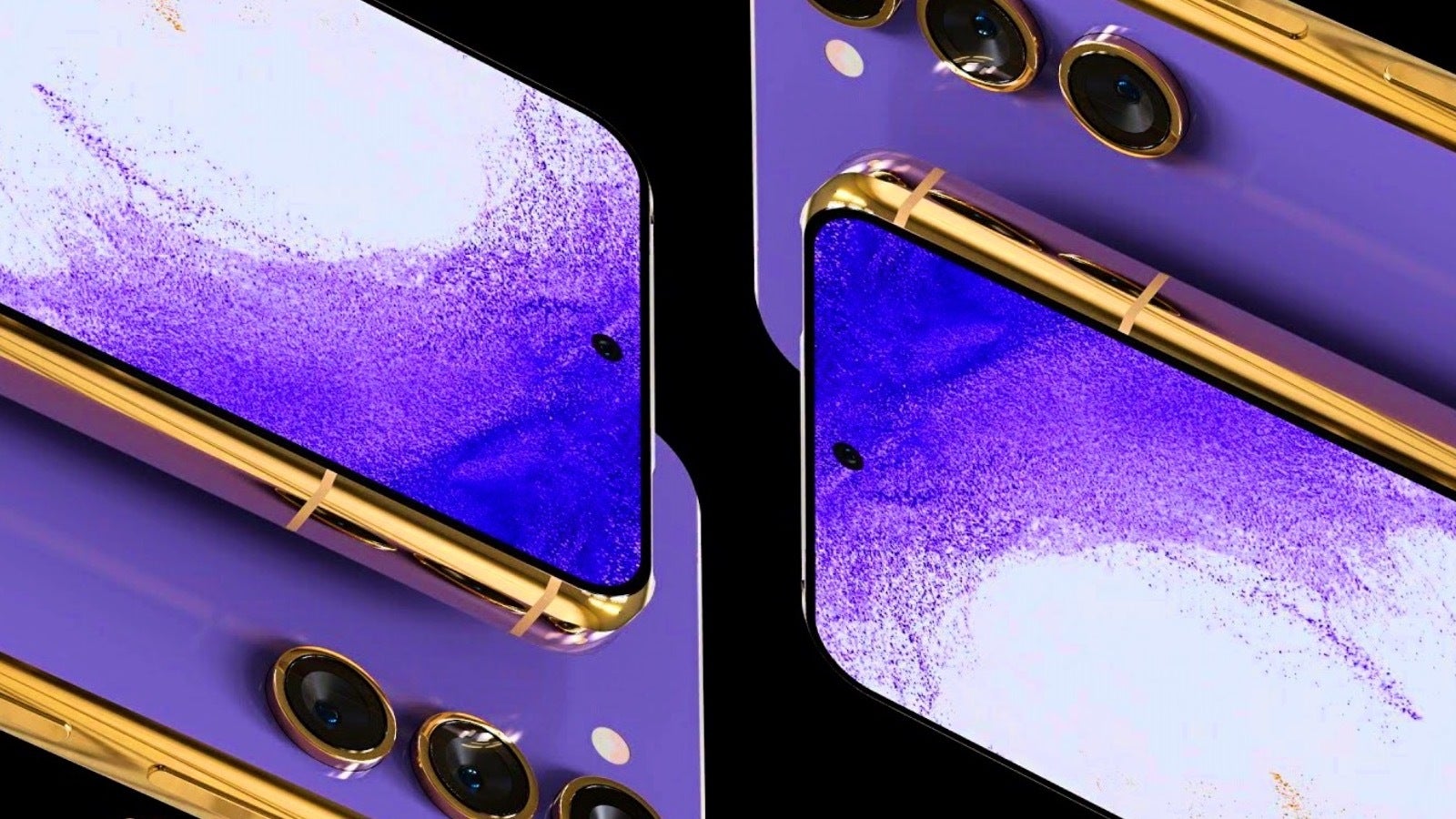 The Pixel 7 offers only 3 years of Android updates…
Processing power is clearly going to be the Achilles' heel of the Pixel 7 series when compared to the new Snapdragon 8 Gen 2-powered Galaxy S23, S23+, and S23 Ultra. However, there's another crucial area where the Galaxy keeps dominating the Pixel, and surprisingly or not, that's software updates.Frankly, I was almost convinced Google would feel more generous and start offering users at least 4 years of Android updates and 5 years of security support with the launch of the Pixel 7, but that's not the case. Instead, Pixel 7 and Pixel 7 Pro will get 3 years of OS updates and 4 years of security support – just like last year's Pixel 6 series.
Samsung, on the other hand, has really stepped up its software update game lately, and there's no reason the Galaxy S23 series won't keep that tradition alive, meaning they should give you 4 years of OS updates and 5 years of security support. The South Korean company is way faster in delivering those updates, too (although, of course, not as fast as Google – the main source).
The fact that Google allows itself to fall behind other Android phone makers like Samsung and OnePlus in the (crucial) area of software support is frankly hard to understand because… Google makes Android! And the Pixel! And Samsung and OnePlus don't.
In the end, processing power and software updates aren't going to be the only two factors you should consider if you're choosing between the Galaxy S23 and Pixel 7. However, I'll be lying if I said they are features that you should overlook.
In more practical terms, if I was choosing between the Pixel 7 and Galaxy S23 (mind you, we still haven't seen how Samsung's phone performs in any/all areas), I think I'd bet on the Galaxy! At least if I know, I'll be keeping the phone for as long as possible (4-5 years).
Would you agree?
Denial of responsibility!
TechnoCodex is an automatic aggregator of the all world's media. In each content, the hyperlink to the primary source is specified. All trademarks belong to their rightful owners, all materials to their authors. If you are the owner of the content and do not want us to publish your materials, please contact us by
email –

[email protected]
. The content will be deleted within 24 hours.