We're already hearing lots of Samsung Galaxy S23 leaks and rumors long before its expected launch – but that's a sign of how excited people are for the successor to the Samsung Galaxy S22.
Don't expect this new Android phone to launch until early 2023, since the last lot landed at the beginning of 2022, but plenty of rumors are emerging about this exciting flagship, and we've collected them below. We'll be adding to this article whenever new leaks emerge too, so check back for more.
Below that you'll also find our wish list of the things we most want from the Samsung Galaxy S23 and its siblings, based on our experiences with the Samsung Galaxy S22 line.
Plus, we've also included information on the likely release date and price of Samsung's 2023 flagships.
Cut to the chase
What is it? The next mainstream flagship phone from Samsung
When is it out? Possibly early February
How much will it cost? Likely upwards of $799 / £769 / AU$1,249
Samsung Galaxy S23 release date
The Samsung Galaxy S23 will probably be announced in February 2023. Not only are the leaks all pointing in that direction, but with the exception of the Samsung Galaxy S21 (which was announced in January 2021), new models in the range have consistently been unveiled in February for years now.
To be more precise, the most recent rumor we've heard regarding the launch window is that it'll be sometime in the first week of February.
Another source has also previously said it will land in the first week of February. The same source suggests that the phone could go on sale on February 17, so adjust your savings schedule accordingly if you're planning to pick it up.
Samsung Galaxy S23 price
As for the price, it might be similar to the Samsung Galaxy S22, which starts at $799 / £769 / AU$1,249. That's the same launch price as we saw for the Galaxy S21 as well, so Samsung might opt for this three years in a row, though the price could also rise slightly.
Indeed, one source claims that due to inflation the Galaxy S23 will be more expensive, but they didn't say how much more.
There's also an outside chance the price could be dropped though, especially as leaker @chunvn8888 (opens in new tab) claims the vibration motor is being downgraded, which could save Samsung money.
Of course, that's just for the standard model. The Samsung Galaxy S22 Plus starts at $999.99 / £949 / AU$1,549 and the Galaxy S22 Ultra starts at $1,199.99 / £1,149 / AU$1,849, so we might also see similar prices for the successors to those phones.
Samsung Galaxy S23 design and display
Unofficial renders have given us a look at the possible design of the Samsung Galaxy S23 and Galaxy S23 Plus, and you can see these below.
They show phones that look a lot like their predecessors, with flat screens, a punch-hole camera in the same position, and a metal frame.
They also, according to the same source, have identical screen sizes and similar dimensions, at 6.1 inches and 146.3 x 70.8 x 7.6mm for the Galaxy S23, and 6.6 inches and 157.7 x 76.1 x 7.6mm for the Galaxy S23 Plus.
However, as you've probably noticed they don't have a camera block, with the lenses instead jutting out individually like on the Galaxy S22 Ultra. These renders and claims come from @OnLeaks, who has an excellent track record, so there's a good chance they're accurate.
As for the Samsung Galaxy S23 Ultra, a source has suggested this might have a screen that curves at all four sides, rather than just two sides, but they don't sound at all sure of this.
In fact, not much might be changing on the Galaxy S23 Ultra at all, with this source more recently saying that it will have dimensions of 163.4 x 78.1 x 8.9mm, which are almost identical to those of the S22 Ultra. They also say that just like its predecessor it will have a 6.8-inch 1440 x 3088 screen.
This claim of little changing is looking likely, as unofficial renders – one of which you can see below – show a near identical design to the Galaxy S22 Ultra; with all of the above reinforced by supposed leaked third-party cases for the entirety of the S23 range, sourced by popular leaker, IceUniverse (opens in new tab).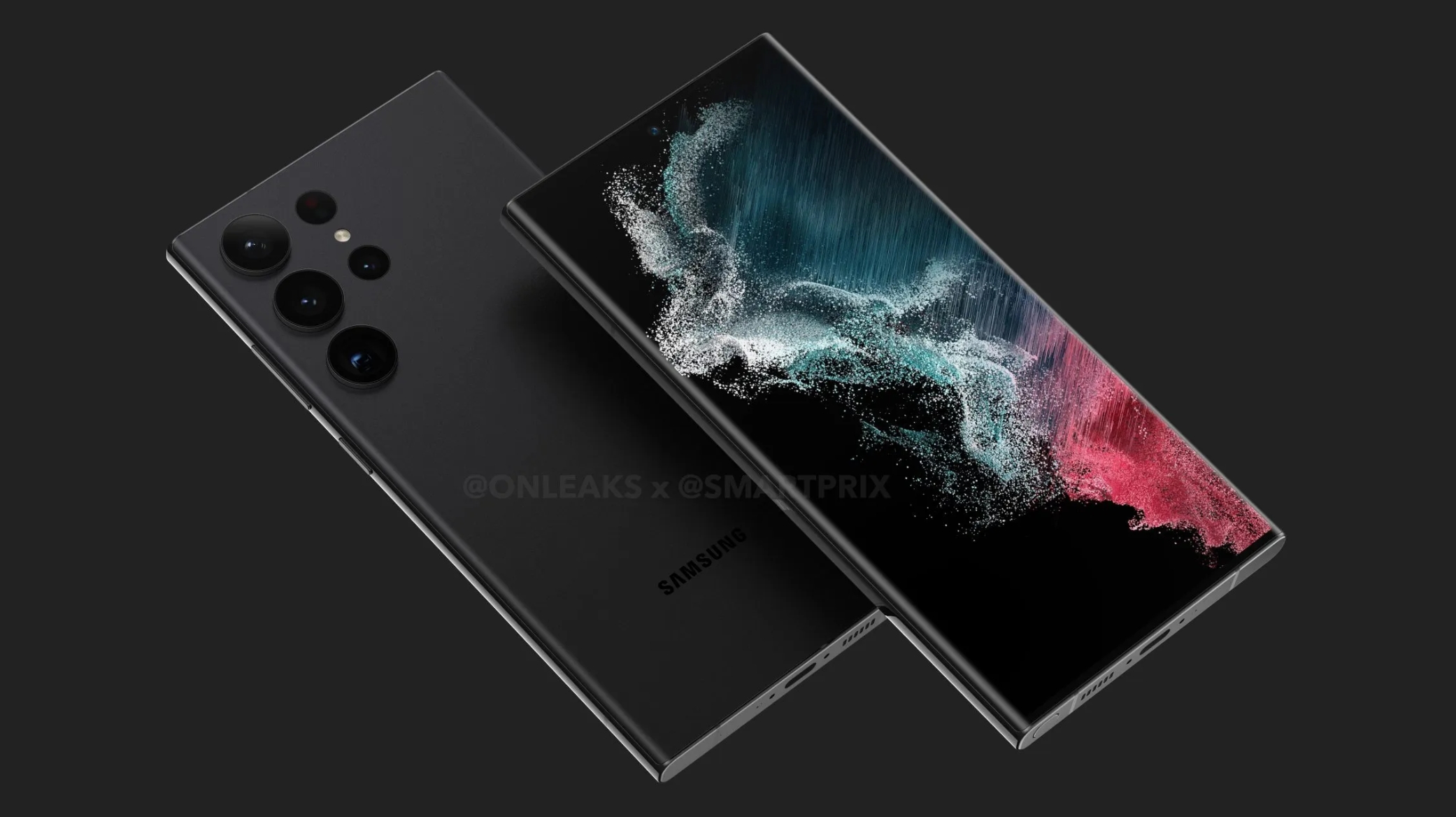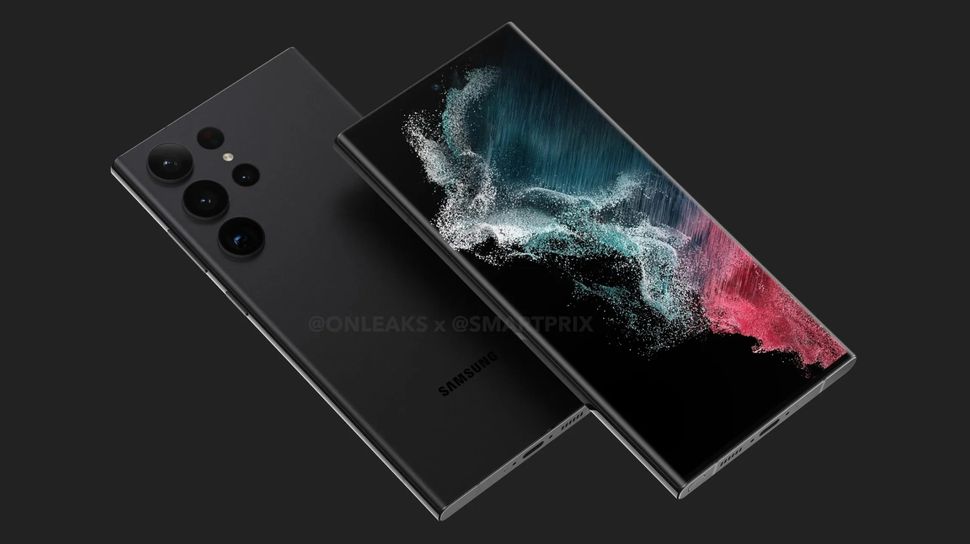 The main changes are the dimensions, which according to this source are ever so slightly different at 163.4 x 78.1 x 8.8mm, along with a less curvy design. The two smallest rear camera sensors may also sit flush with the back of the phone this time, and the metal lens surrounds might be slightly larger.
The source also claims that the screen will see some improvements, such as better HDR, a higher peak brightness and improved color accuracy, but that it will once again be 6.8 inches.
We've also heard a prediction that the Galaxy S23 is only going to be available in beige, black, green and light pink – that's something of a shift from the Galaxy S22, which was available in more hues.
The Galaxy S23 might also stick with a 6.1-inch 1080p screen, just like its predecessor, according to one source – with a second source now backing that up.
Samsung Galaxy S23 camera and battery
We're already hearing plenty about the cameras, including that the Samsung Galaxy S23 Ultra might have a 200MP camera. There's a fair chance this is true, as the claim comes from a leaker with a good track record, and Samsung has already unveiled a 200MP camera. We've also more recently heard a second time that a 200MP sensor is planned and now a third time, so this seems very likely.
This camera could be a huge upgrade according to one source, and allow for much improved night photos and videos. The same source also claims that the Samsung Galaxy S23 Ultra will take better telephoto shots than the S22 Ultra – though the optical zoom distances will apparently be the same.
The improvements in the camera capabilities of the S23 Ultra model are apparent in what purports to be an image taken by the phone. If the picture is indeed genuine, then this is the first leaked photo taken by the handset. Another photo has since appeared, alongside a comparison snap taken by the Google Pixel 7 Pro.
Another camera leak suggests that the selfie snapper might hit a 12MP resolution, up from 10MP in the S22, which would be a moderate but appreciated upgrade. However, another leak suggests that we won't get an under-display camera on the Galaxy S23.
Also on the camera front we've heard that the Samsung Galaxy S23 and S23 Plus might have the same 10MP telephoto camera as their S22 predecessors. Similarly, the Galaxy S23 Ultra might also have the same periscope camera as the S22 Ultra.
The ultra-wide cameras on all three models might be the same 12MP one we've seen for years now as well.
A full specs leak for the standard S23 also points to all the camera being the same as on the S22. However, it does look as though 8K video recording is going to be smoother on the new models, at least.
Away from the camera, a source has suggested that the Samsung Galaxy S23 Ultra might have a 5,000mAh battery. That's something we've heard twice now, with the second source adding that the Galaxy S23 Plus will get a 4,700mAh battery – up from 4,500mAh on the S22 Plus.
The Samsung Galaxy S23 could similarly get a 200mAh battery boost, taking it to 3,900mAh. The source of this claim also says it will charge slowly, and while they don't get specific, we've elsewhere heard that it might stick with 25W charging, like its predecessor. Since then another source has also pointed to a 3,900mAh battery and 25W charging, so this seems likely.
Samsung Galaxy S23 specs and features
A report has made the odd claim that Samsung might use a MediaTek chipset in the Samsung Galaxy S23 range, at least in some parts of the world. This would be a big change, as in previous models the company had always used Snapdragon or Exynos chips – usually using both, with different regions getting different makes.
However, two other sources have since suggested that a move to MediaTek probably isn't on the cards, so for now we'd say it seems unlikely.
Since then, another leak has suggested that Samsung will use Qualcomm Snapdragon chipsets everywhere, rather than some regions using Exynos. This is apparently so the company can focus its chipset making resources on developing a new custom chipset for use in a future Galaxy S model.
That prediction has been backed up by one of the best analysts in the phone business, and since then Qualcomm itself has suggested that the S23 line will use its chipsets globally (though with wording that leaves some wiggle room), so it's looking pretty likely that the Galaxy S23 is going to go all in with the Snapdragon 8 Gen 2 processor.
Indeed, the same rumor has since appeared again, and a source has now specifically pointed to the Snapdragon 8 Gen 2 being used.
Better yet, a leaker claims that Samsung will have exclusive access to a version of the Snapdragon 8 Gen 2 with higher clock speeds than standard. So that could make the Galaxy S23 line the most powerful Android phones of 2023.
In any case, we'd expect some version of the Snapdragon 8 Gen 2 will be used in at least some regions, and a Geekbench benchmark for a US model of the Samsung Galaxy S23 Ultra lists it – along with just 8GB of RAM.
Yogesh Brar – a leaker with a reasonable track record – has also pointed to the Snapdragon 8 Gen 2 being used in the standard Galaxy S23, along again with 8GB of RAM, and a choice of either 128GB or 256GB of storage.
Finally, despite earlier rumors that the Galaxy S23 would have a bigger and more accurate fingerprint sensor installed, it seems that the 2023 phones are going to use the same sensors as their 2022 predecessors.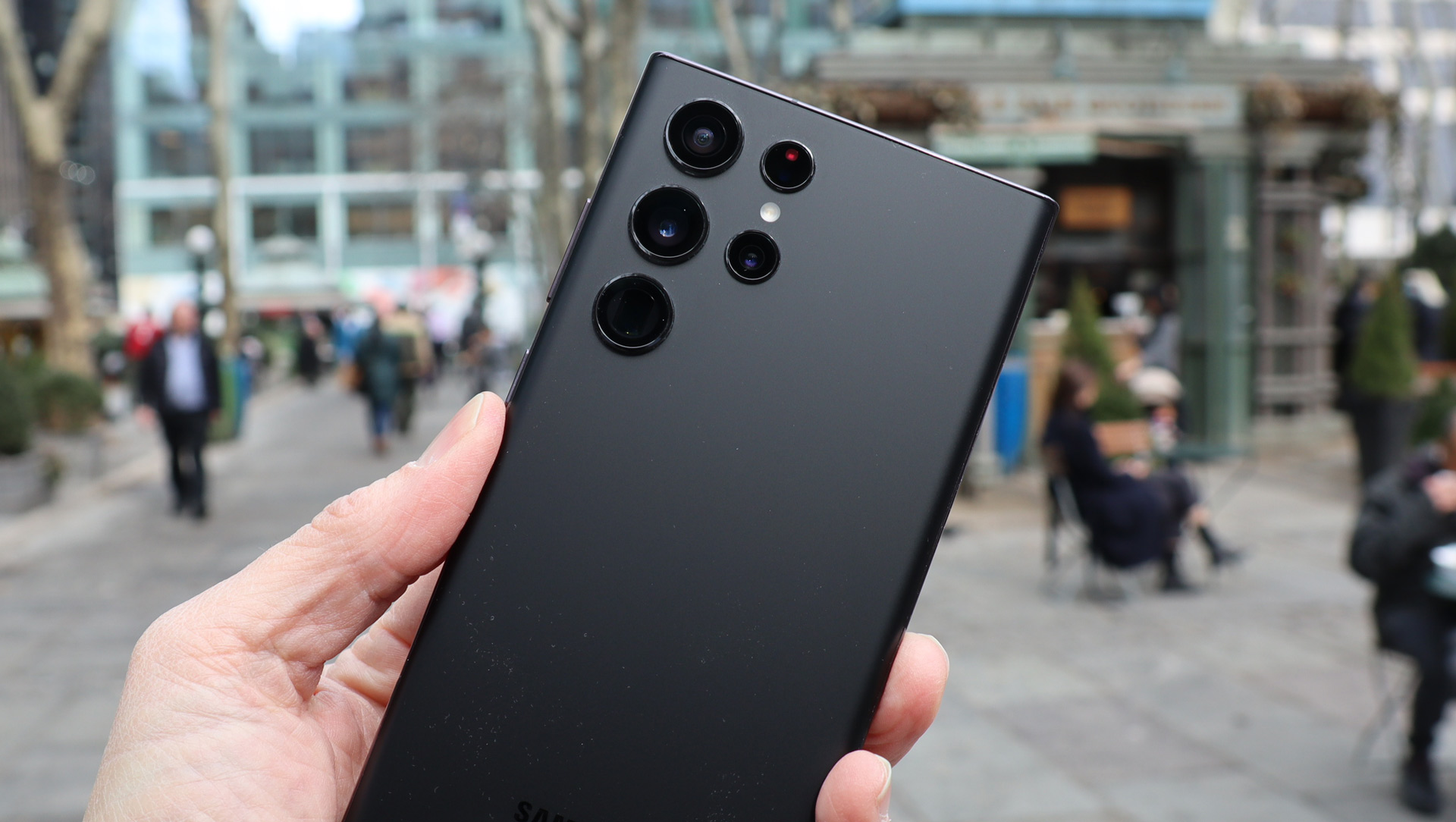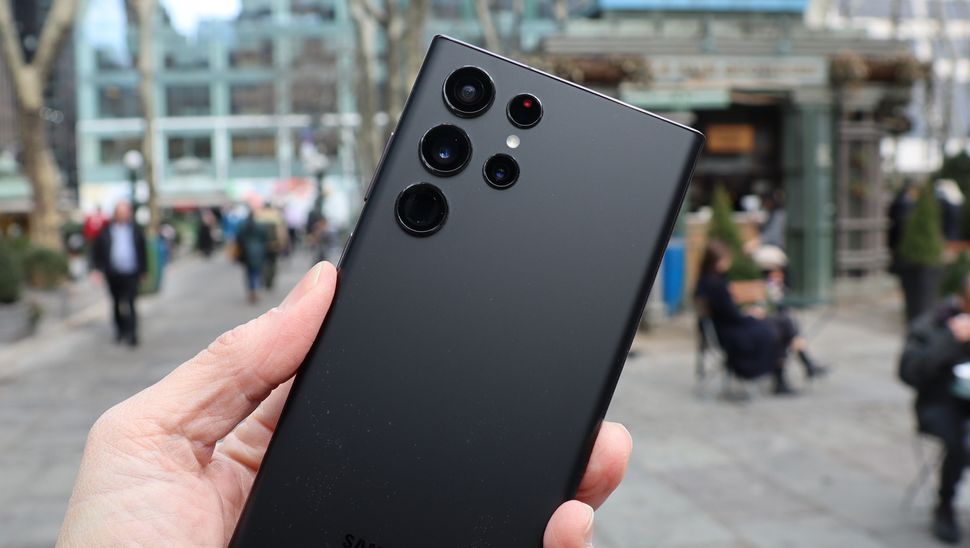 What we want to see
While we wait for more Samsung Galaxy S23 news and rumors, here are some things that we really want to see from it.
1. Bigger batteries
The Samsung Galaxy S22 is lumbered with just a 3,700mAh battery, which even given its relatively compact 6.1-inch screen isn't particularly large. The Galaxy S22 Plus and S22 Ultra fare better at 4,500mAh and 5,000mAh respectively, but even those sizes are unremarkable.
So, for the Samsung Galaxy S23 range we want to see every model have a bigger battery, but especially the standard handset. Battery life is one thing that isn't really improving as phones get better, but we'd really like it to.
2. Snapdragon for all
Samsung provides different chipsets in its Galaxy S flagships for different parts of the world and that's not ideal, as the chipsets are never equal and that can have impacts not just on pure power but also on battery life and camera capabilities. The upshot being that the same phone can be quite different depending on what country you buy it in.
Aside from that being confusing – and meaning that reviews may not reflect the device you'll be getting – it's also the case that inevitably one chipset is worse, and it's usually Samsung's Exynos ones that perform more poorly.
So for the Samsung Galaxy S23 range we want Samsung to abandon Exynos and just stick the next Snapdragon in them all. This almost certainly won't happen, but it would make for a globally consistent experience on its phones.
3. More changes to the standard and Plus models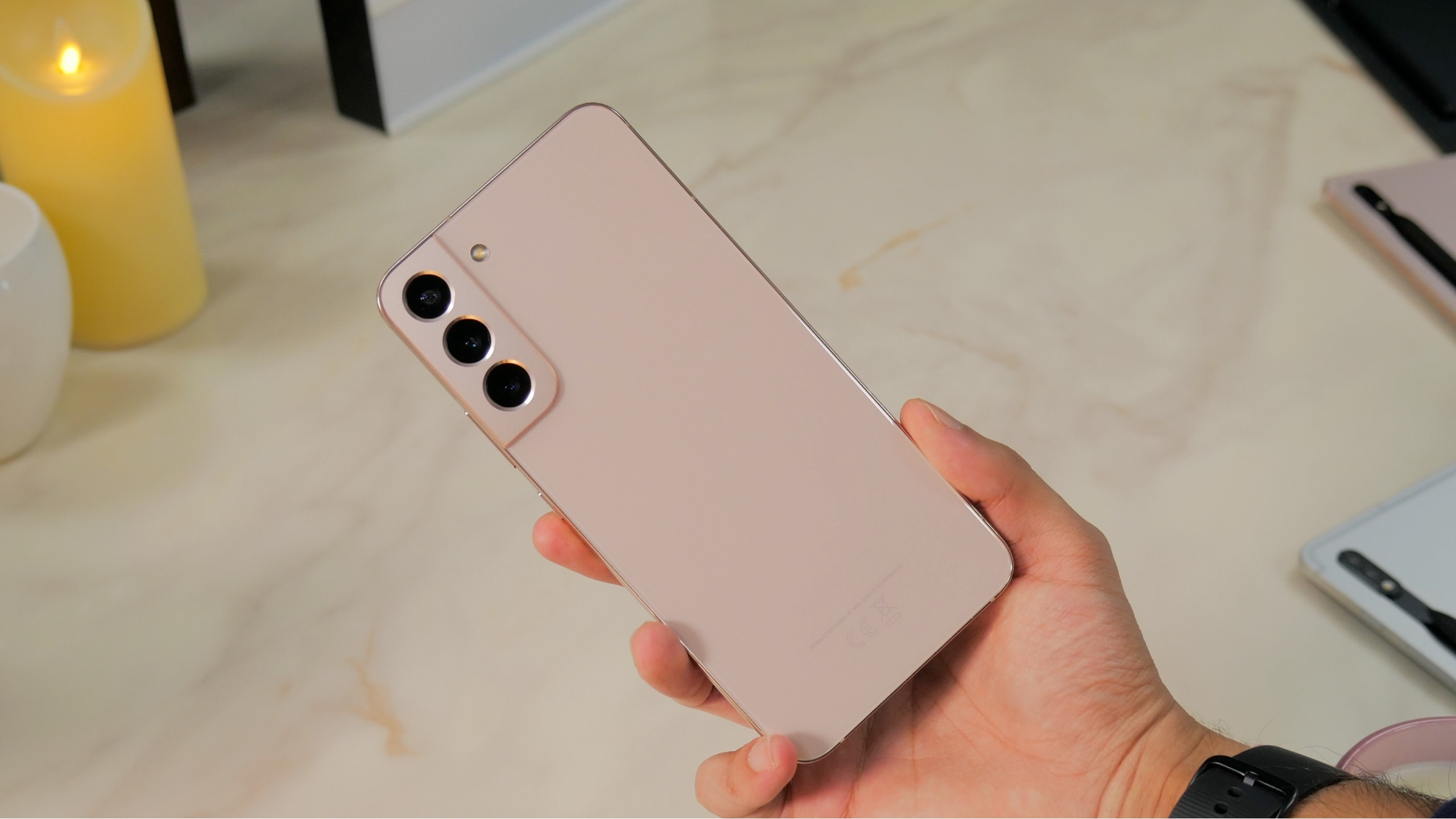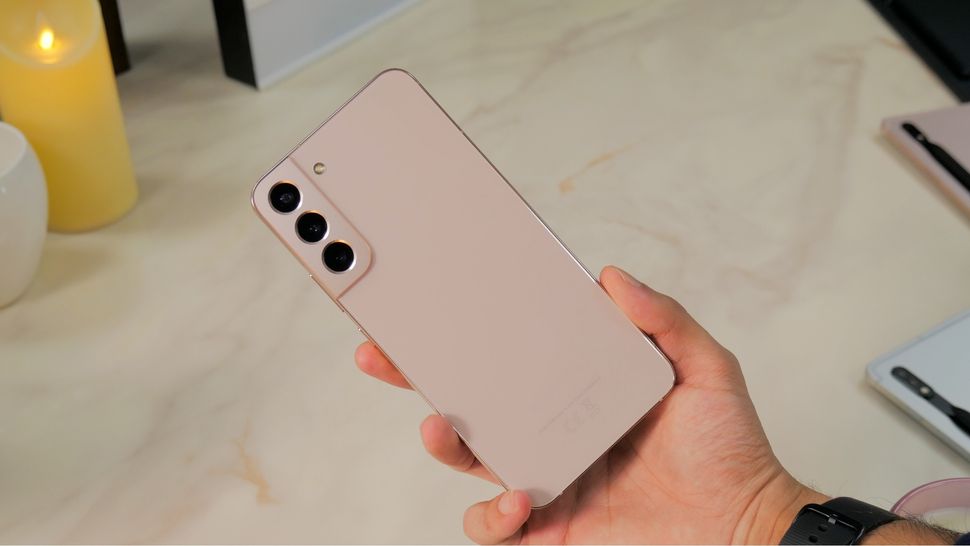 The Samsung Galaxy S22 and S22 Plus are in most ways very similar phones to their predecessors. They have new chipsets and some camera changes, but the design and some of the other specs are similar.
So for the Samsung Galaxy S23 range we want more radical changes – more like what we saw the Samsung Galaxy S22 Ultra go through. That could mean a new design or new features, but in short, we want them to feel new.
4. Slicker software
We noted in our Samsung Galaxy S22 Plus review that the phone's software doesn't feel quite as fast as some rival interfaces such as those from OnePlus or Xiaomi, and certainly not as fast as stock Android.
While Samsung's One UI is hardly slow, it can feel ever so slightly sluggish at times, which is the last thing you want with a premium phone. So we'd like the company to work on improving this for the version of its software that the Galaxy S23 range runs.
5. New cameras for the Ultra
The Samsung Galaxy S22 Ultra undeniably has great cameras, but they're also almost identical to the cameras on the Samsung Galaxy S21 Ultra, so we really want to see some significant changes for the Samsung Galaxy S23 Ultra.
Early S22 Ultra rumors talked about continuous optical zoom – allowing the phone to optically zoom at any level between 1x and 10x. We didn't get that in the end, with the phone sticking with 3x and 10x options, but that could certainly help mix things up, as could the rumored 200MP sensor. So this is one wish that we might well get.
Denial of responsibility!
TechnoCodex is an automatic aggregator of the all world's media. In each content, the hyperlink to the primary source is specified. All trademarks belong to their rightful owners, all materials to their authors. If you are the owner of the content and do not want us to publish your materials, please contact us by
email –

[email protected]
. The content will be deleted within 24 hours.